The CHaSCI Community is a hub to advance practices that break down barriers to health
We engage and support those who implement programs to address barriers to health (including CHaSCI's care models, AIMS & Bridge) and those who advocate for policies & develop practices needed to transform the system.
Sign up for our newsletter to stay in touch and learn about upcoming webinars.
Peruse previous newsletters here, and watch previous webinars here and below.
Past CHaSCI Community webinars
Spreading Successful Models of Care Coordination
December 2018 CHaSCI Community webinar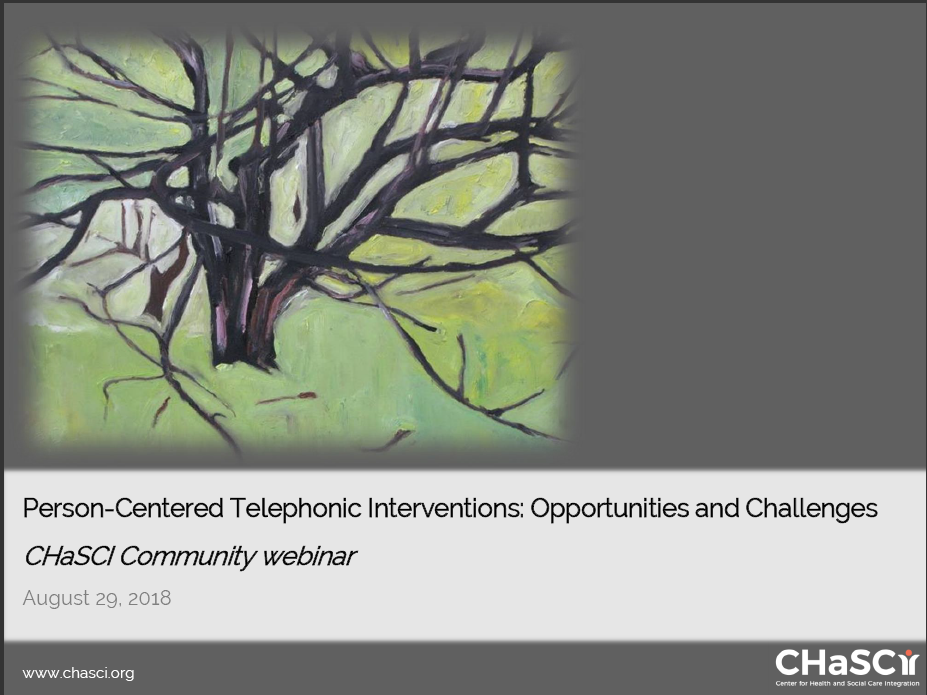 Person-Centered Telephonic Interventions: Opportunities and Challenges
August 2018 CHaSCI Community webinar